Home Page (MVA) > Integrated Assessment Models (IAMs) and Resources > IAMs Thematic Guide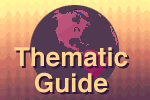 Thematic Guide to Integrated Assessment Modeling
U.S. Department of Energy Program in the Late 1970s
The current wave of interest in integrated assessment of greenhouse-related climate change is not the first to occur in the United States Government. The Department of Energy (DOE) established a program on Carbon Dioxide, Environment, and Society in 1976, which supported studies for several years on climate impacts assessment. Concern at that time focused on climatic variability and its potential effects on world food production, as well as on greenhouse climate change. A major 1979 workshop was jointly sponsored by DOE and the American Association for the Advancement of Science (AAAS) on "Environmental and Societal Consequences of Potential Climatic Change." The reports of this workshop provide a sobering lesson in the importance of continuity to maintain assessment capacity (
Carbon Dioxide Effects Research and Assessment Program 1980
;
Schneider 1989
).
Three working groups considered possible impacts on, and presented research agendas for, the oceans and cryosphere, the "less managed biosphere," and the managed biosphere. Two other groups considered social and institutional responses and economic and geopolitical consequences of climatic change. Each group addressed potential impacts of climate change over 50 years and outlined major research issues that must be addressed.
In many particulars, the language in this workshop is strikingly similar to more recent reports. The working group on social and institutional responses, for example, highlighted the importance of social scientists starting to study impacts and responses without waiting for atmospheric scientists to "finish" their work and proposes two approaches that basically define the repertoire of tools available today: historical study of analog climates and impacts of past climate variation, and hypothetical study of potential impacts of climate change, drawing changed climates either from output of climate models or from the climates of anomalous past years. The group recognized the need to start with partial equilibrium (equilibrium in one or a few economic sectors, without examining economy-wide effects) and comparative-static analysis ( studying changes within a snapshot of time), while slowly developing methods for general-equilibrium (equilibrium among all sectors of the economy) and dynamic analysis (studying changes over time) to permit consideration of progressively broader effects. They also recognized the central difficulty of selecting an appropriate level of disaggregation for the analysis, to provide most effectively a starting point for dialog among different research disciplines and with the public and policy-makers.
In a January 1981 document, DOE presented a research program in which integrated assessment and impacts studies were the highest priorities, with funding rising from $660 thousand in FY 80 to $6.4 million in FY 82 (out of a total program budget rising from $6.0 million to $15.3 million over the same years). The integrated assessment component had two goals: a) "to describe the societal costs or benefits of the CO2 issue with sufficient confidence to permit policy decisions to be made, and b) to review the research program to determine whether it is properly oriented toward the Program goal," and was stated to become the highest priority in the program by 1981-82. These components were both eliminated by the new administration a few months later, and the capacity that had been developed was largely lost.
The next section is RAINS Model on European Acid Rain.
Sources
Parson, E.A. and K. Fisher-Vanden,
Searching for Integrated Assessment: A Preliminary Investigation of Methods, Models, and Projects in the Integrated Assessment of Global Climatic Change
. Consortium for International Earth Science Information Network (CIESIN). University Center, Mich. 1995.
Suggested Citation
Center for International Earth Science Information Network (CIESIN). 1995.
Thematic Guide to Integrated Assessment Modeling of Climate Change
[online]. Palisades, NY: CIESIN. Available at http://sedac.ciesin.columbia.edu/mva/iamcc.tg/TGHP.html [accessed DATE].
Our sponsors: